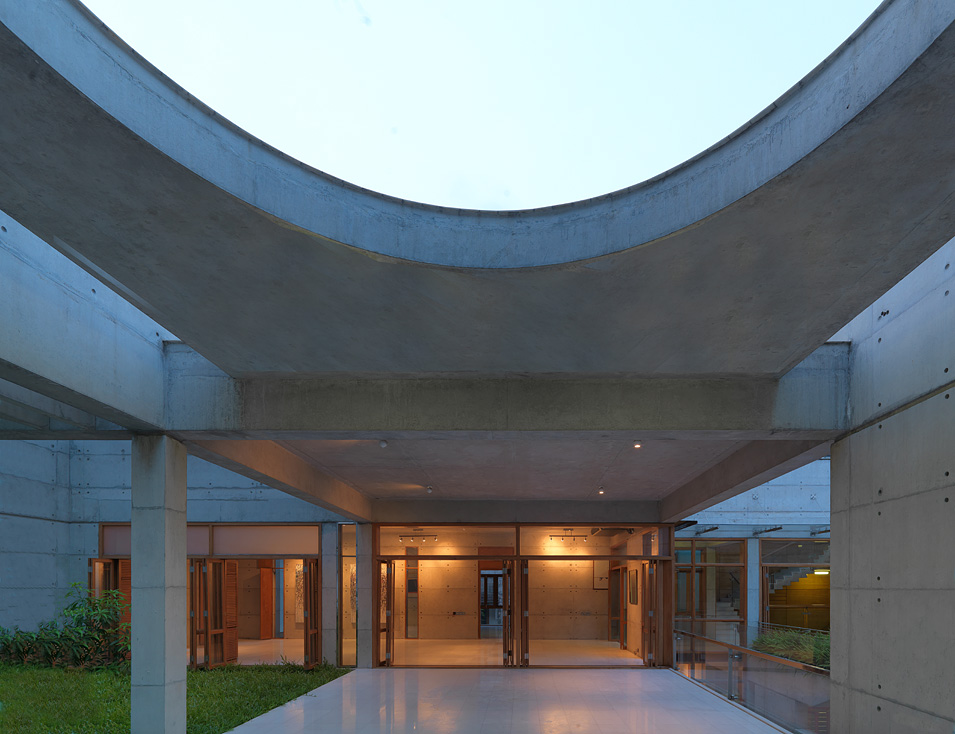 Architektur vom Feinsten haben uns die SHATOTTO Architects mit ihrer gestalteten S.A Residence – Unfolding Nothingness zukommen lassen.
SHATOTTO Architects have designed the SA Residence in Dhaka, Bangladesh:
Inspiration
Water, channelizes its expansive existence subtly inside the weave of life, mingling toil and poetry into the land of Bangladesh. During Monsoon the 52 rivers that carry water across Bangladesh inundate two-thirds of the land. The water recedes, leaving behind fertile alluvial soil, transforming the landscape into large patches of paddy fields. Lalon, the 18th-century mystic minstrel of this land said, "If one thing is not there inside the body then it is not outside the body either."
The human form has two parts – body, being the shell and thoughts as the soul. Shell and Soul are interdependent, yet independent; belonging to each other while belonging to themselves. Architecture is similar, with the building envelope as the shell and nature as the soul.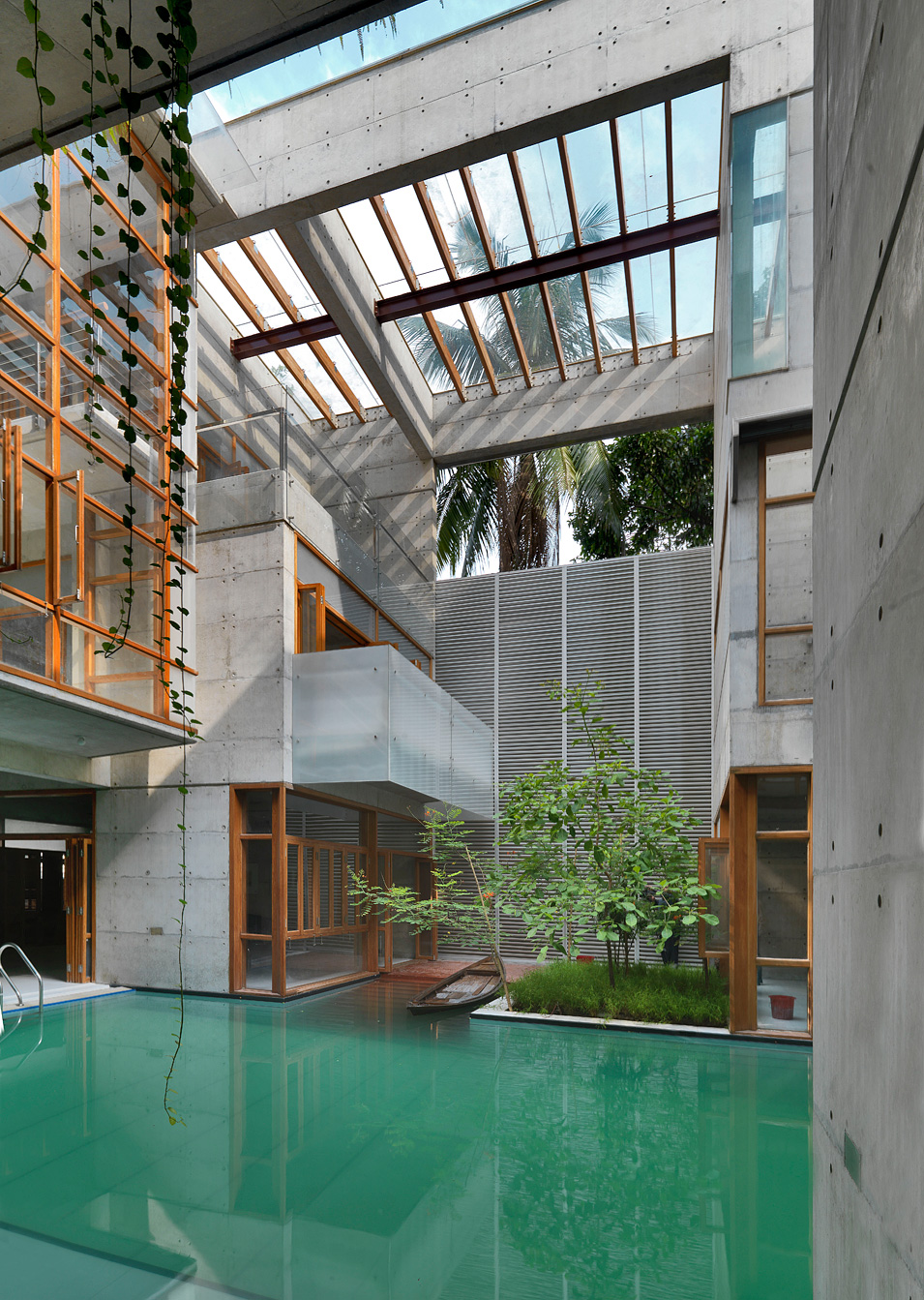 Reality
The building envelope of this three-storey residence is a pure square, constructed of a single material, cast-concrete. The sphere, the universal celestial form, in this case is transformed to its terrestrial expression in the shape of a square. Considering the socio-economic conditions of Dhaka, architectural vocabulary is kept simple, with traditional spaces like the courtyard, pond, ghat (steps to water) and ample Green to merge together urban and rural typologies in this urban context.
The site is surrounded by multi-storied buildings as on-lookers. An introverted design strategy was hence adopted, placing a water-court as a swimming pond in the middle of the house to ensure privacy. It is the inter-relationship between form and void which is at the heart of Lalon's philosophy, the underlying inspiration for this building. The open quad at the center depicts Nothingness. The South and South-East have been designed to bring in cool breeze during the hot, humid summers and the warmth of the sun during the winters. The central water court acts as a natural exhaust system, allowing hot air to escape and making the middle court a cool sanctuary.
Dream
A small dingi boat waits by the ghat, patch green and light with its silence – and the space becomes a natural habitat within a man-made dwelling, with layers of understanding to unfold Nothingness. When light caresses the wall or the water touches the land or the land pats the green or the green embraces the breeze or the breeze ushers in fragrance… it is all about touching and feeling the soul. The Destiny is Nothingness, where the soul and shell cohabit and purify themselves.
Here you can let the soul come inside the home and then, just let it be …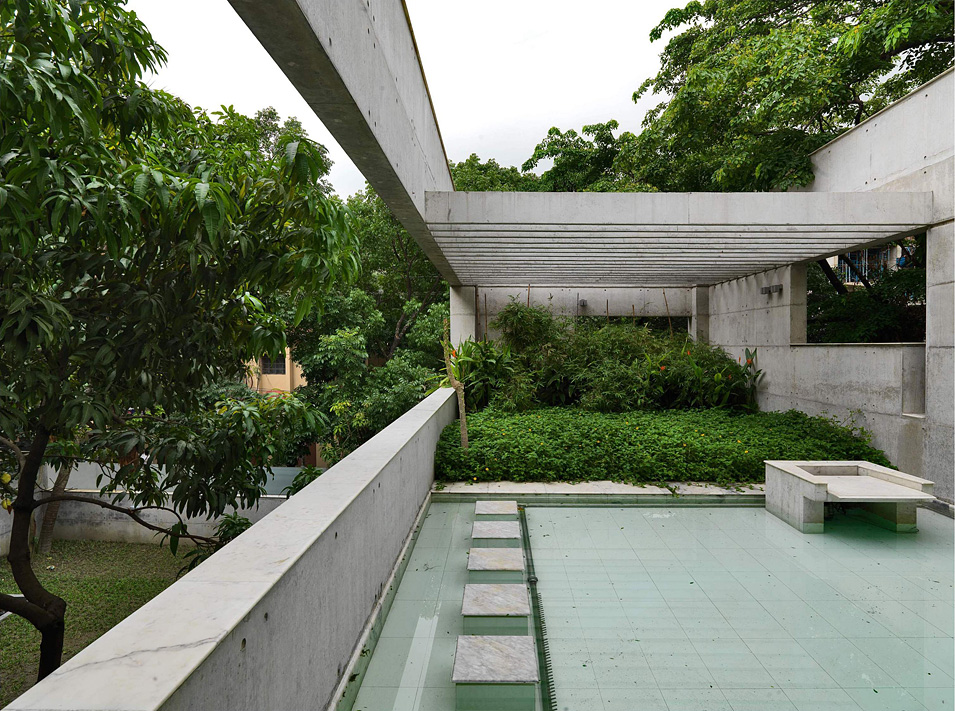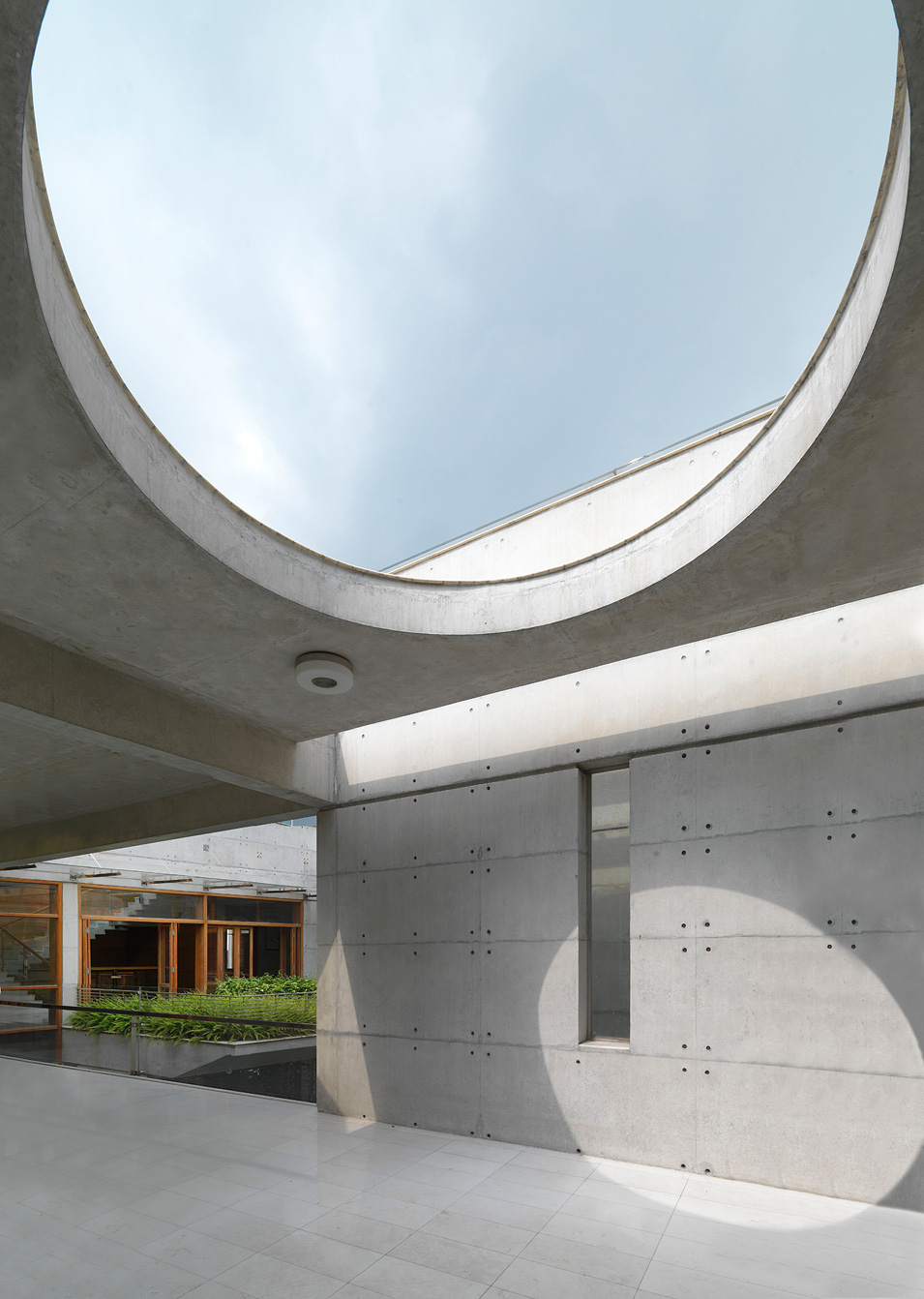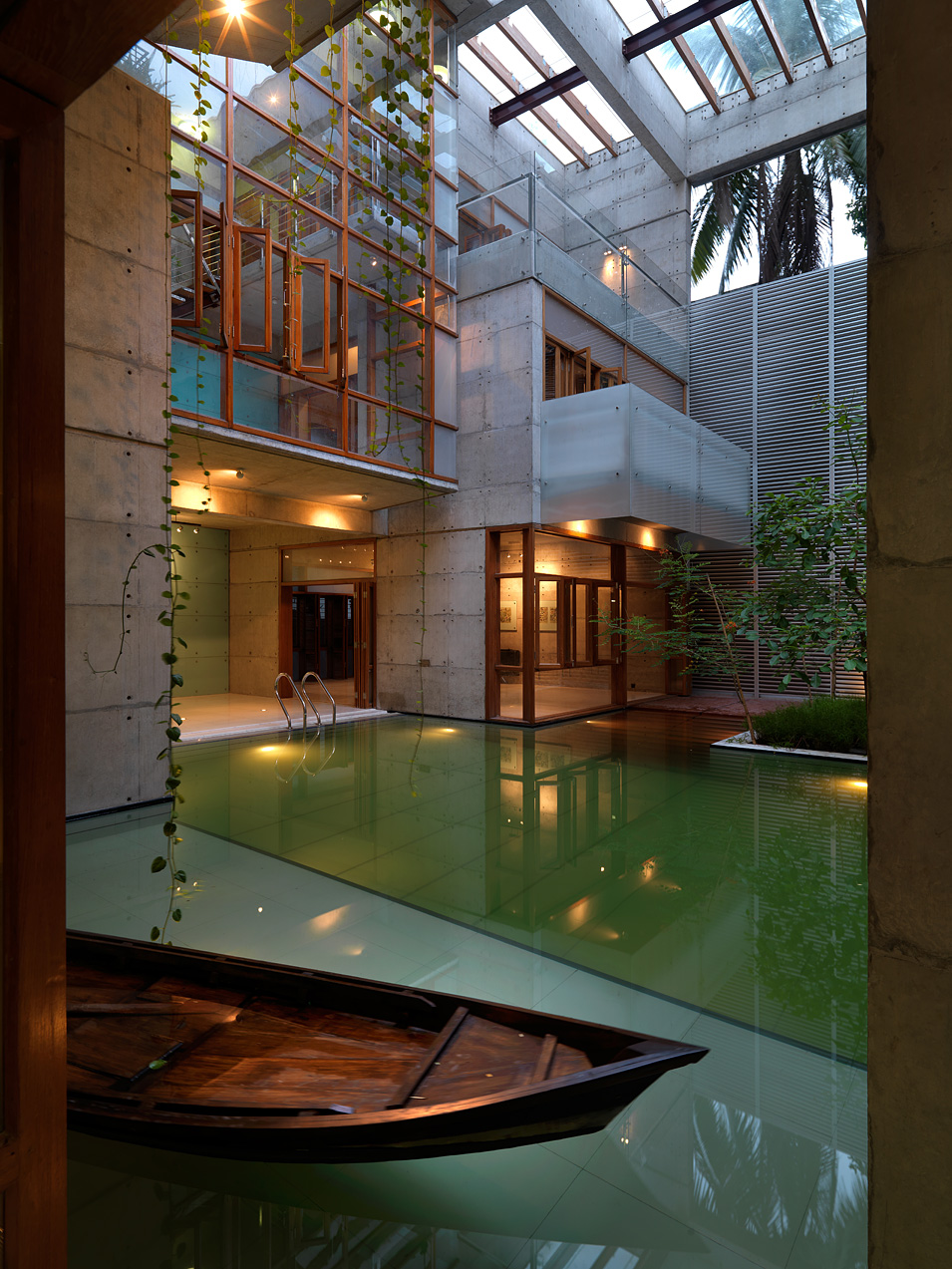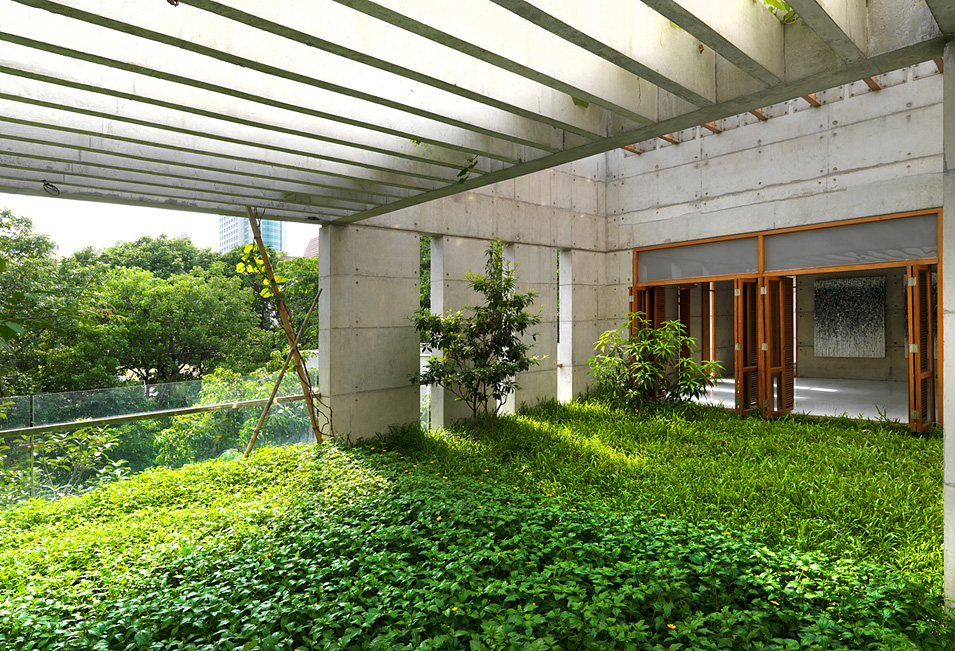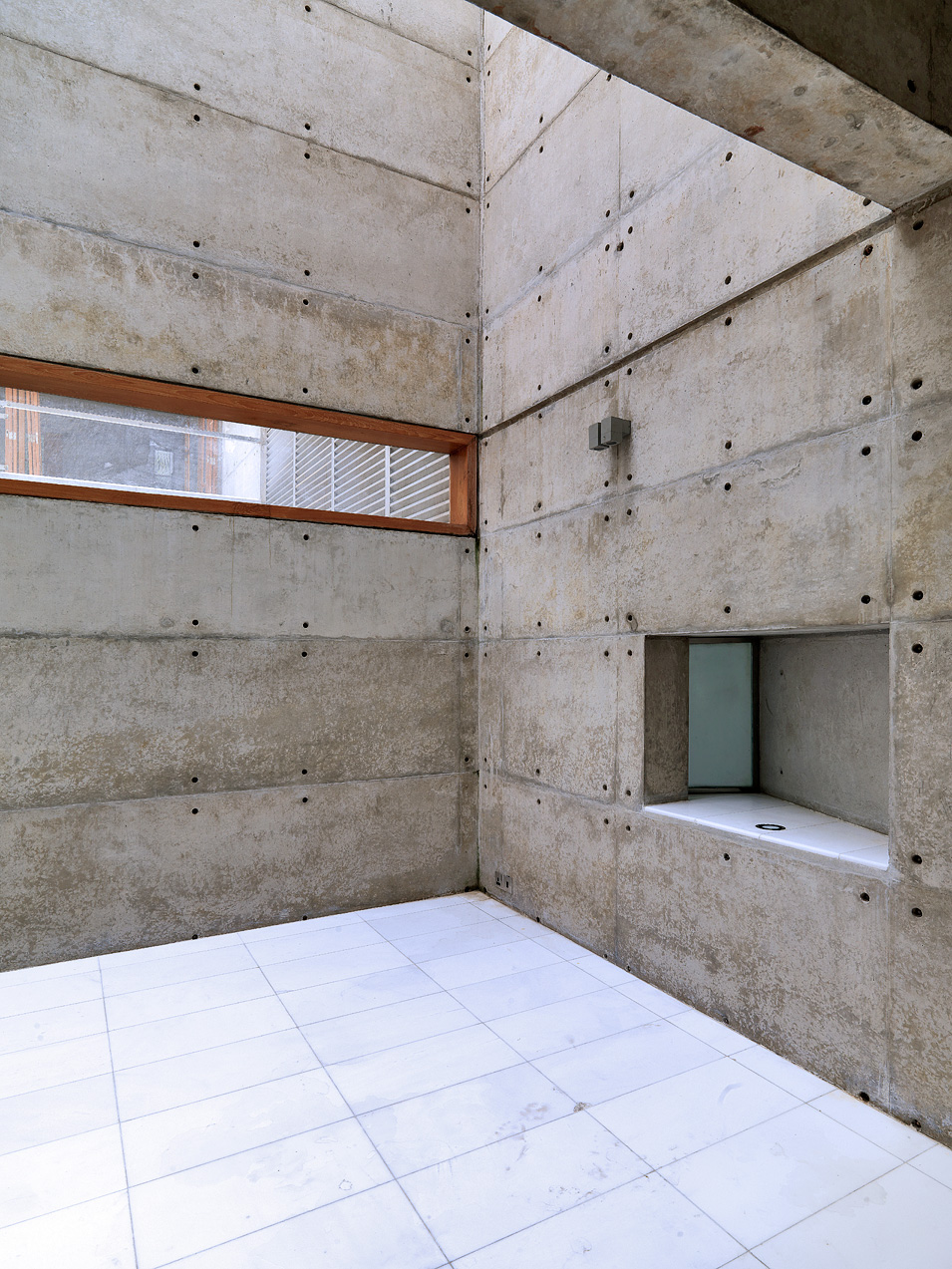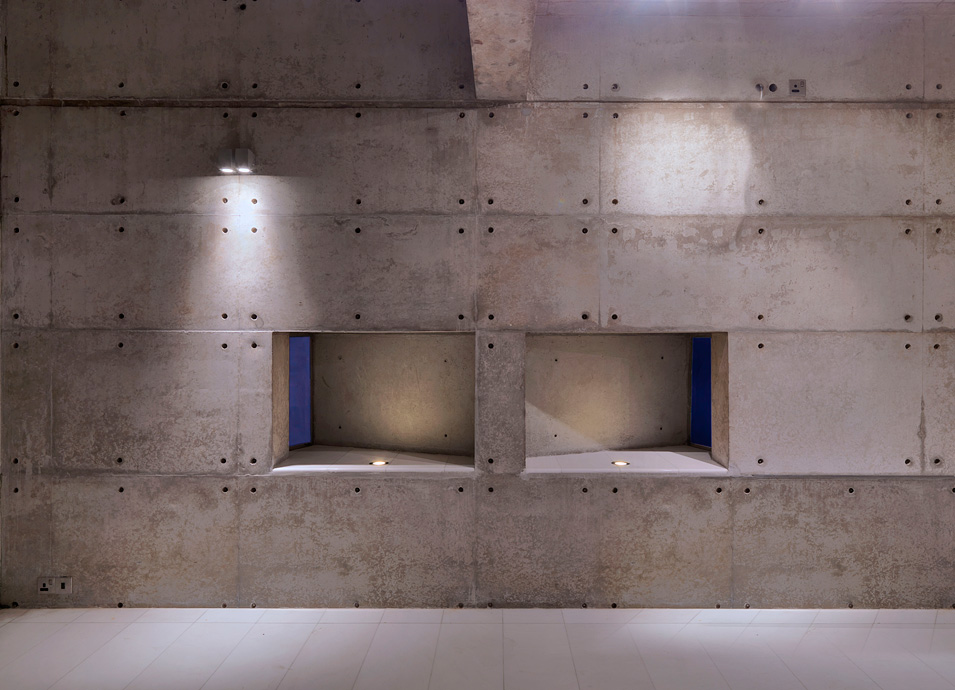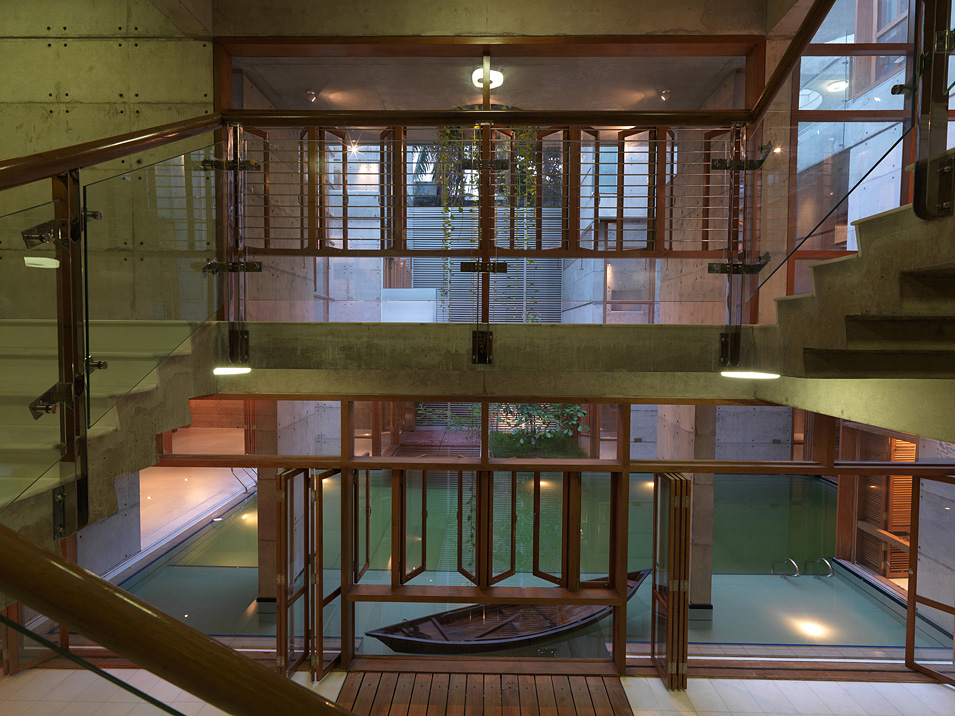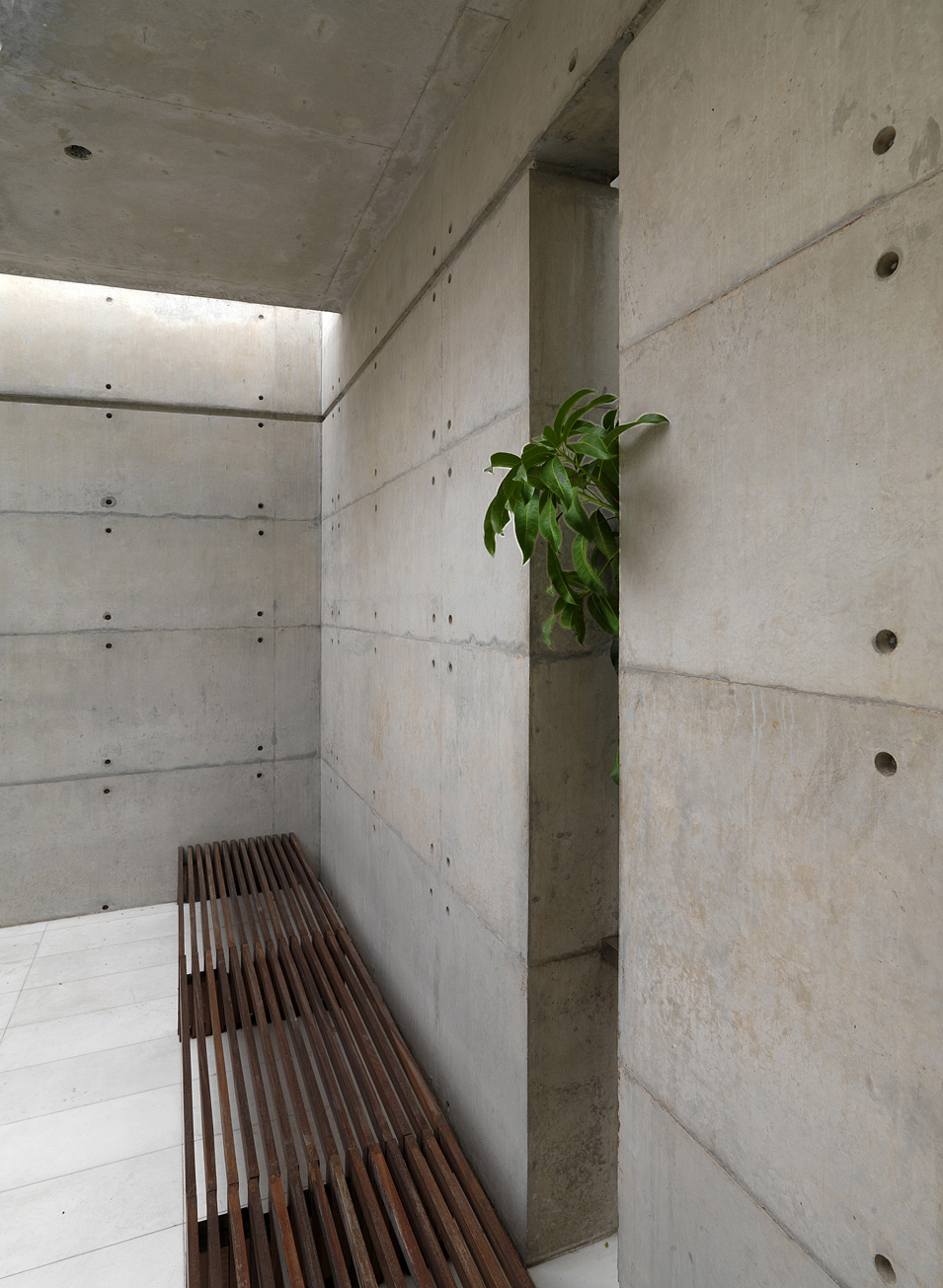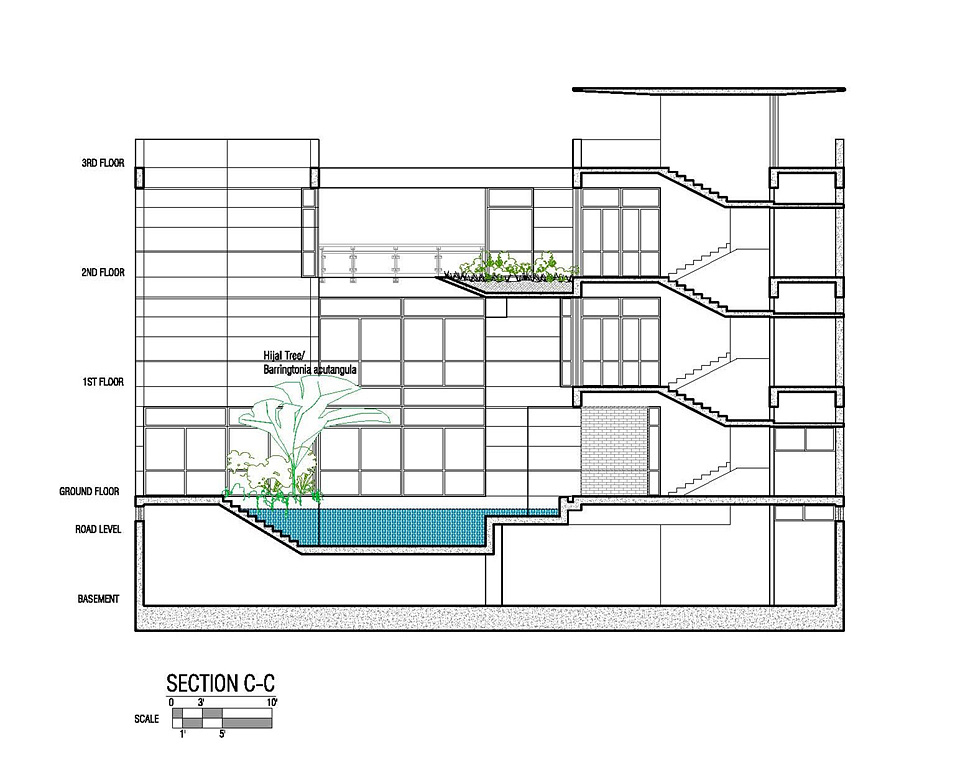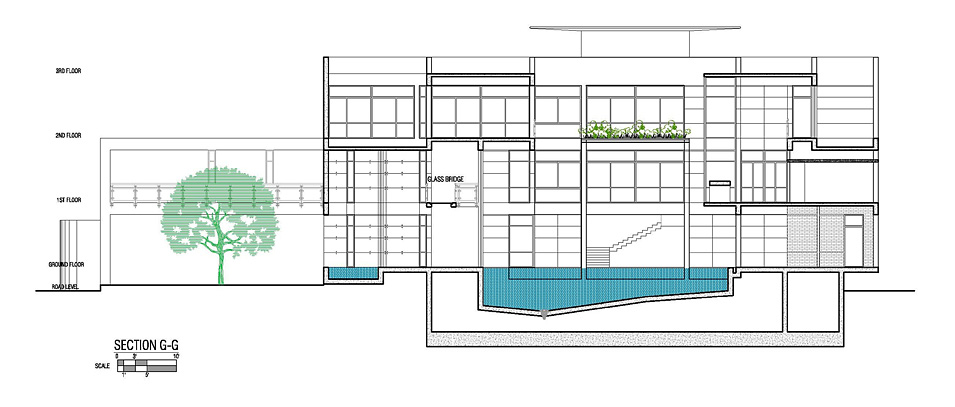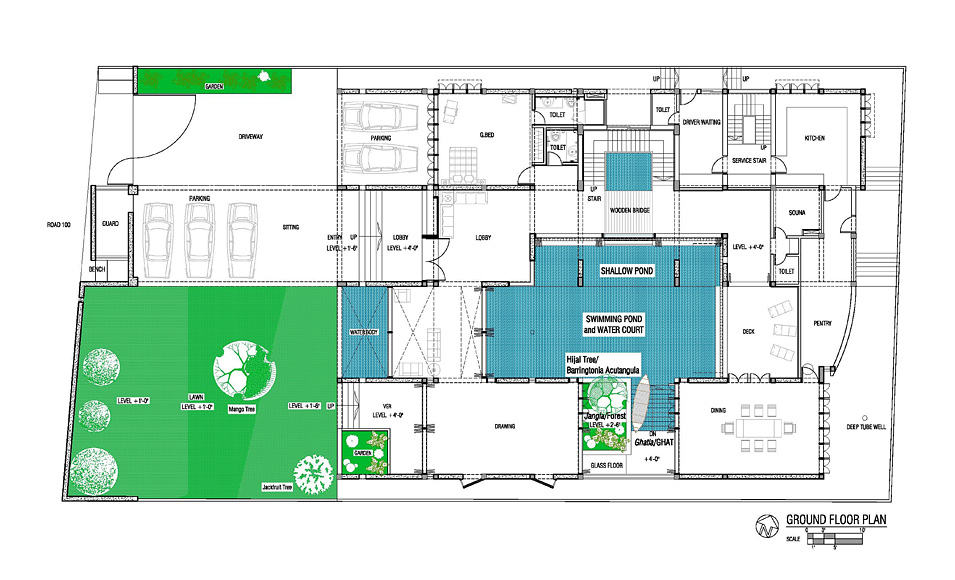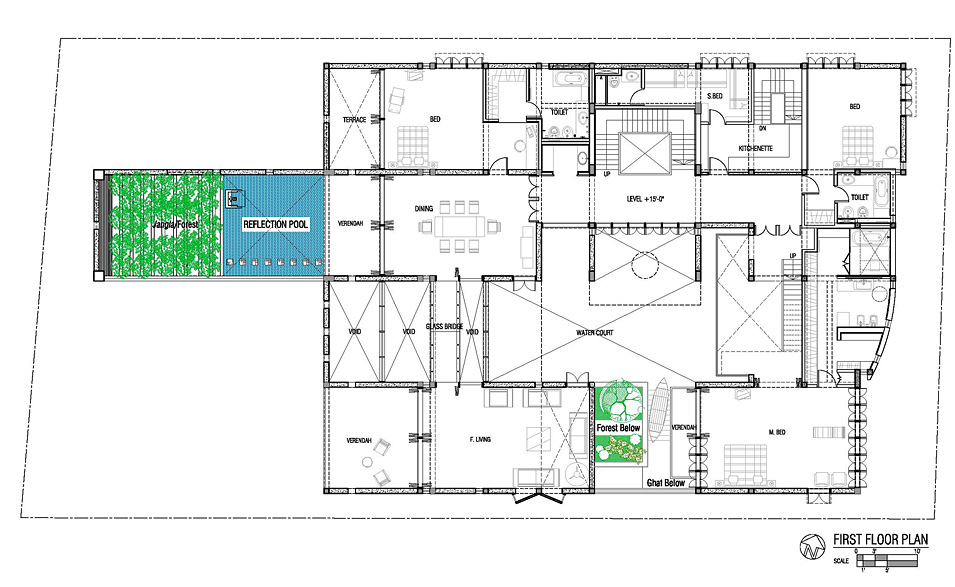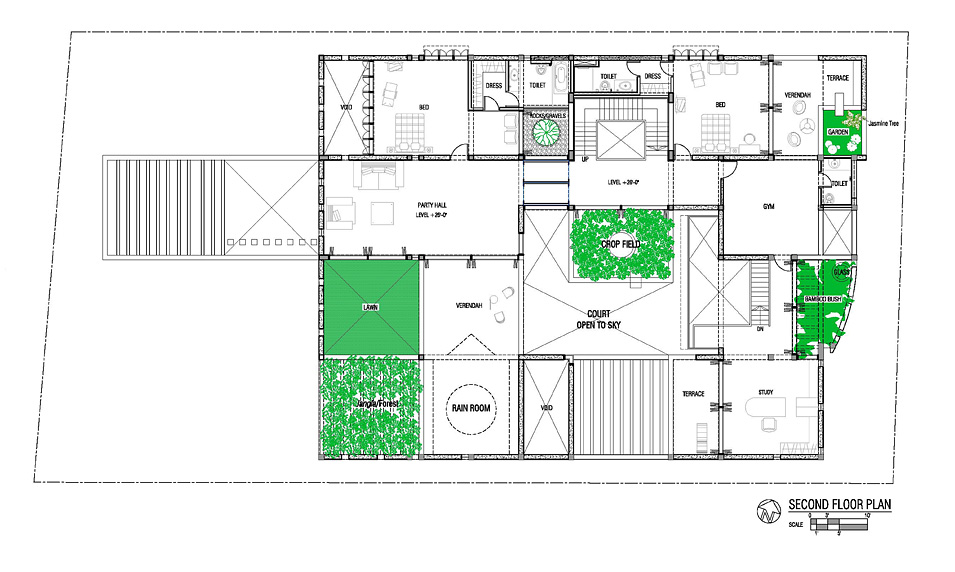 Alle Fotografien // © Daniele Domenicali
Jetzt kostenlos Abonnieren
Der gratis Studio5555 Newsletter hält Sie rund um Design auf dem Laufenden, regelmäßig natürlich. Anmelden? Ganz einfach! Sie brauchen nur Ihre E-Mail-Adresse anzugeben.
Wir freuen uns über Ihr Interesse am Studio5555 Newsletter.
Something went wrong.