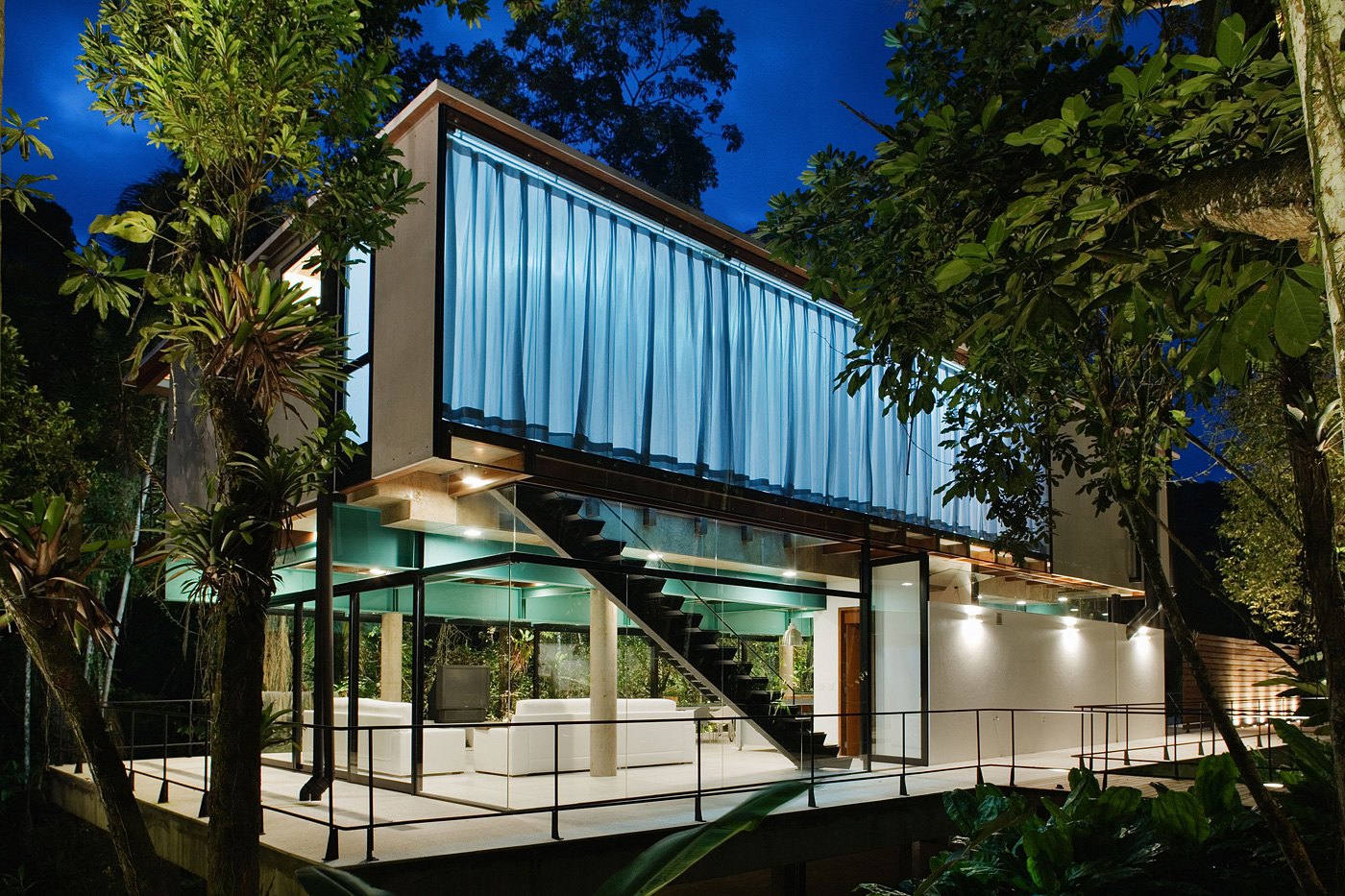 Nitsche Arquitetos Associados designed this stunning contemporary house in Iporanga, Brazil.
House in Iporanga Project Description
Iporanga House, is located in Iporanga, a condominium for summer houses on Sao Paulo's coast, approximately 120km east from the capital. This condo is inside a very well preserved and protected area of the original Atlantic rainforest. The exuberance of this native forest made the client request a house that would occupy as little as possible of the ground surface. But he also wanted it to be large and comfortable, and asked for 5 suites: one for the couple, one for each of his 3 sons, and one for guests. This required no less than 400 m2 of built area.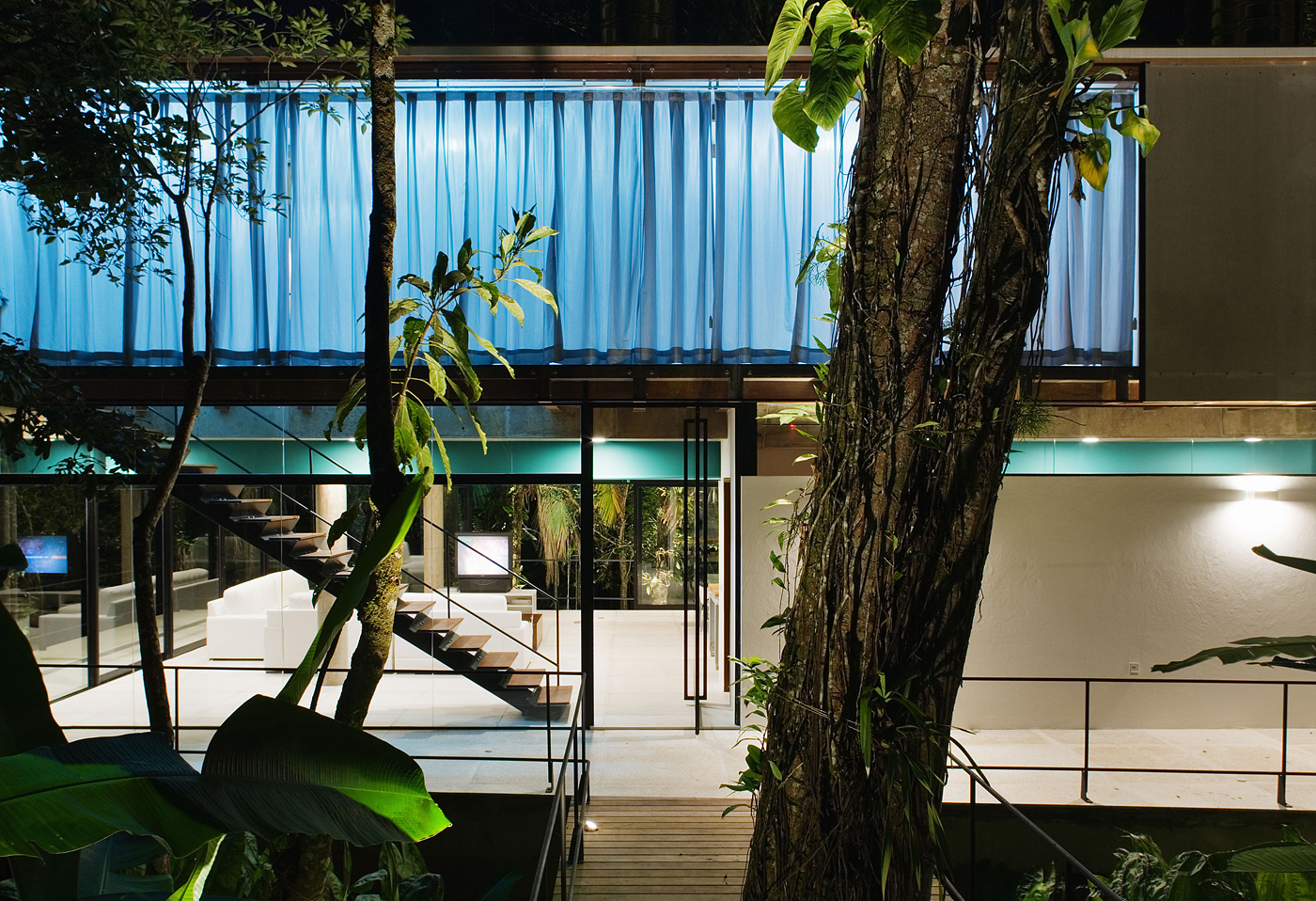 So we decided to split the program into 3 levels: a suspended volume – a wood structure for the 5 suites, so they would be at the same level as the tree tops; a plan which is an elevated concrete slab to house all social activities, including living and dining rooms, the kitchen and the swimming pool; and underneath it, on ground level, a small enclosed space for services –the caretakers' quarters, a laundry room and a storage room/pantry.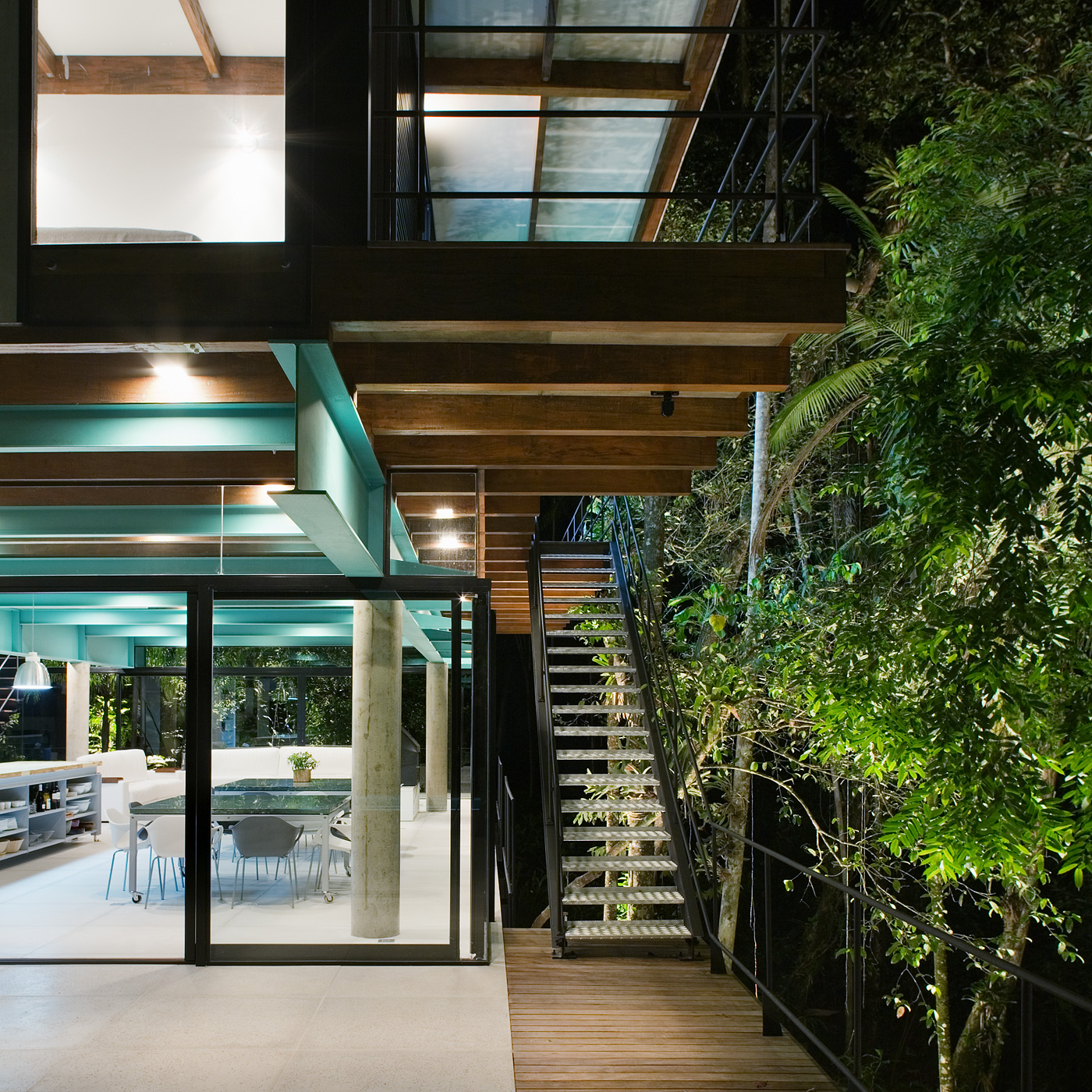 The wood frame volume is the "private" part of the house. On the street side, it is enclosed by opaque boards made of wood and covered on both faces with a cement slad, and glass panels along with a nylon curtain. On the forest side, the bedrooms open to a common veranda with sliding doors. This overhanging volume provides shade on the slab and for the social area. The "middle" floor is almost an open space, protected on all sides by transparent glass sliding panels, so the forest is visible at all times. The intention was to minimize the difference between inside and outside space, making it all work as one integrated area.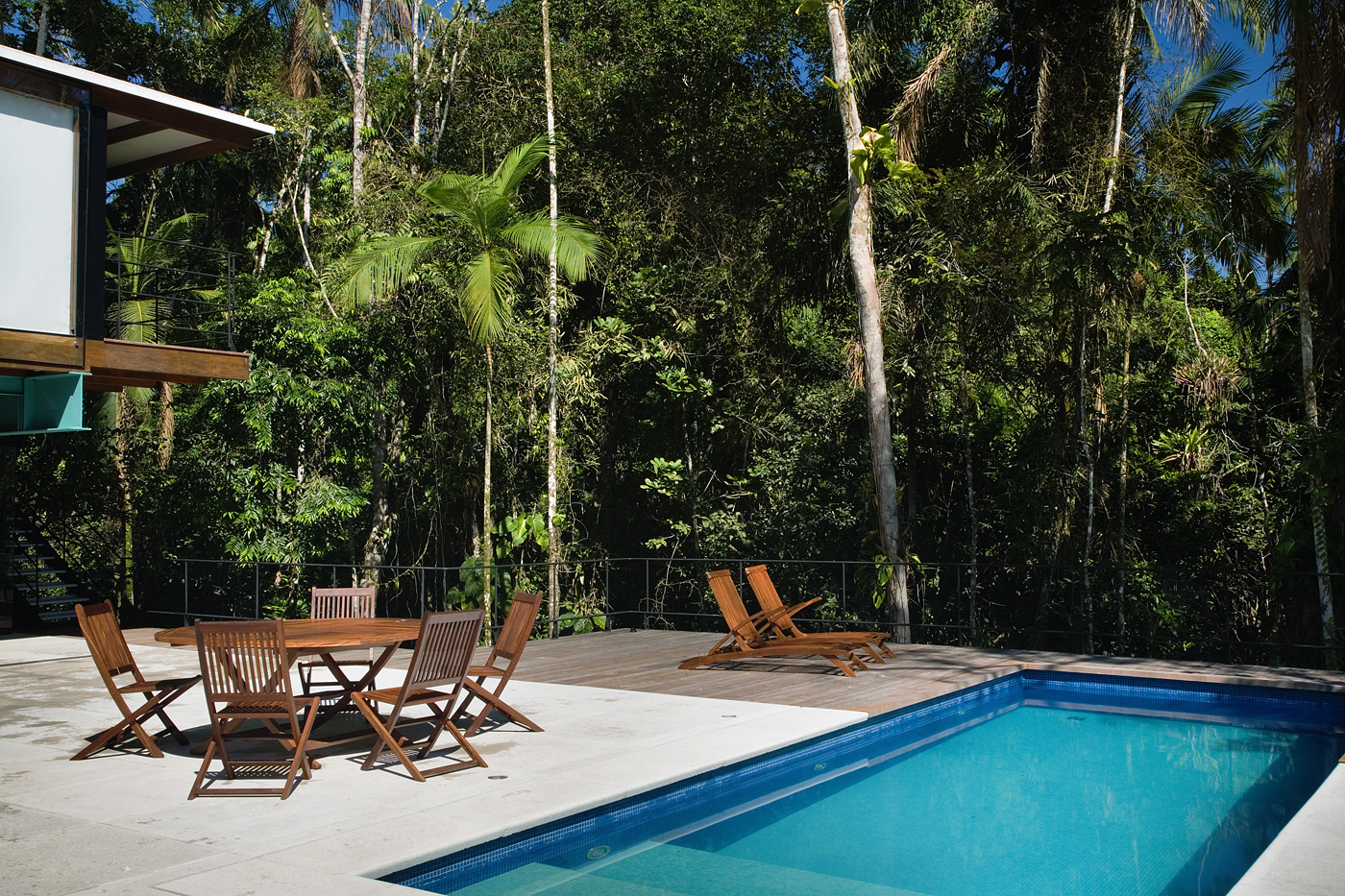 The structural concept of the house was inspired by the typical flat, rectangular river bridges that can be found all over this coastal area. Rising from the foundation in humid soil, concrete columns support the steel beams that hold the timber frame.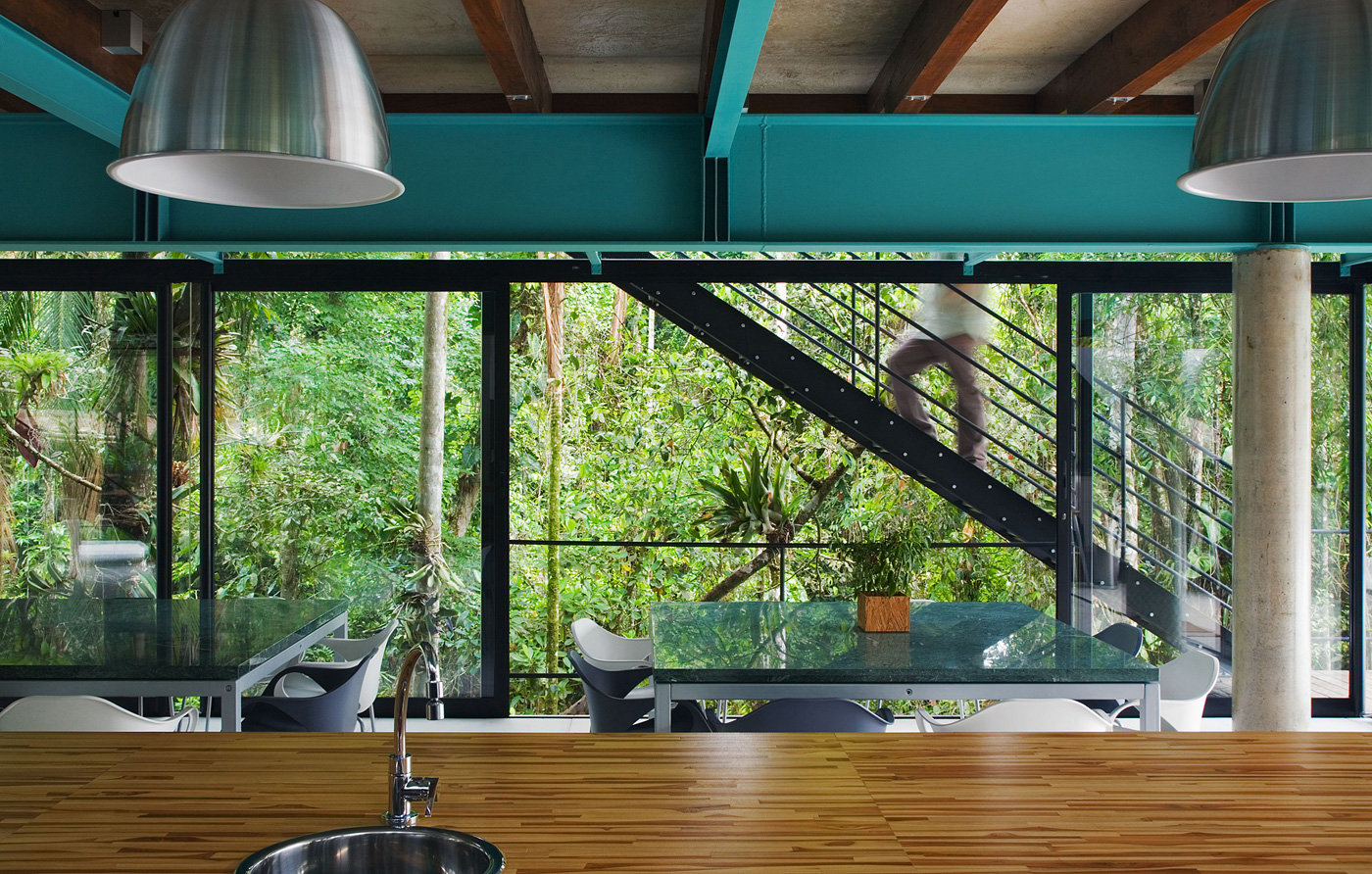 We tried to make the construction an assemblage of parts more than an in loco process, producing less waste at the building site, building with more agility and making more efficient use of industrialized materials.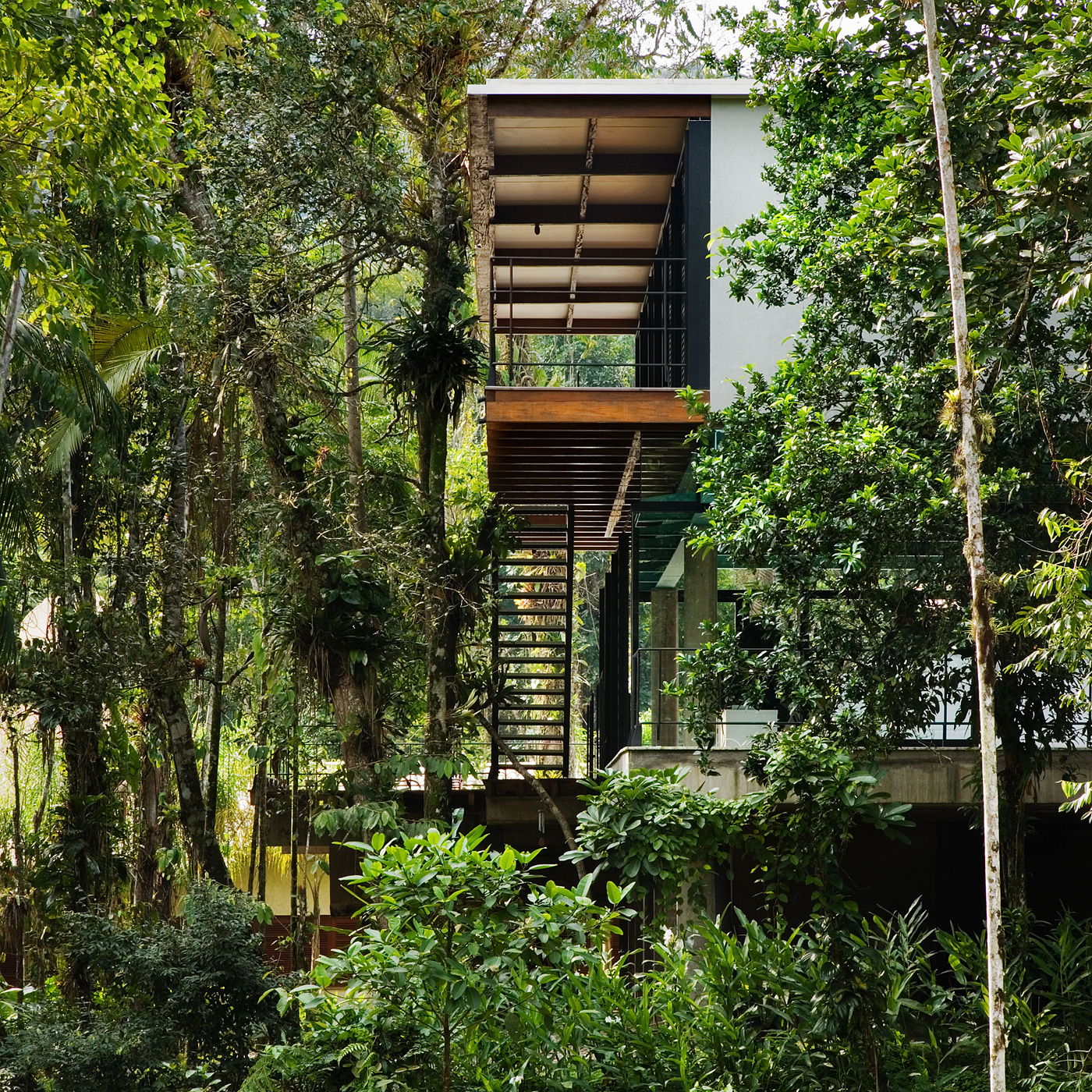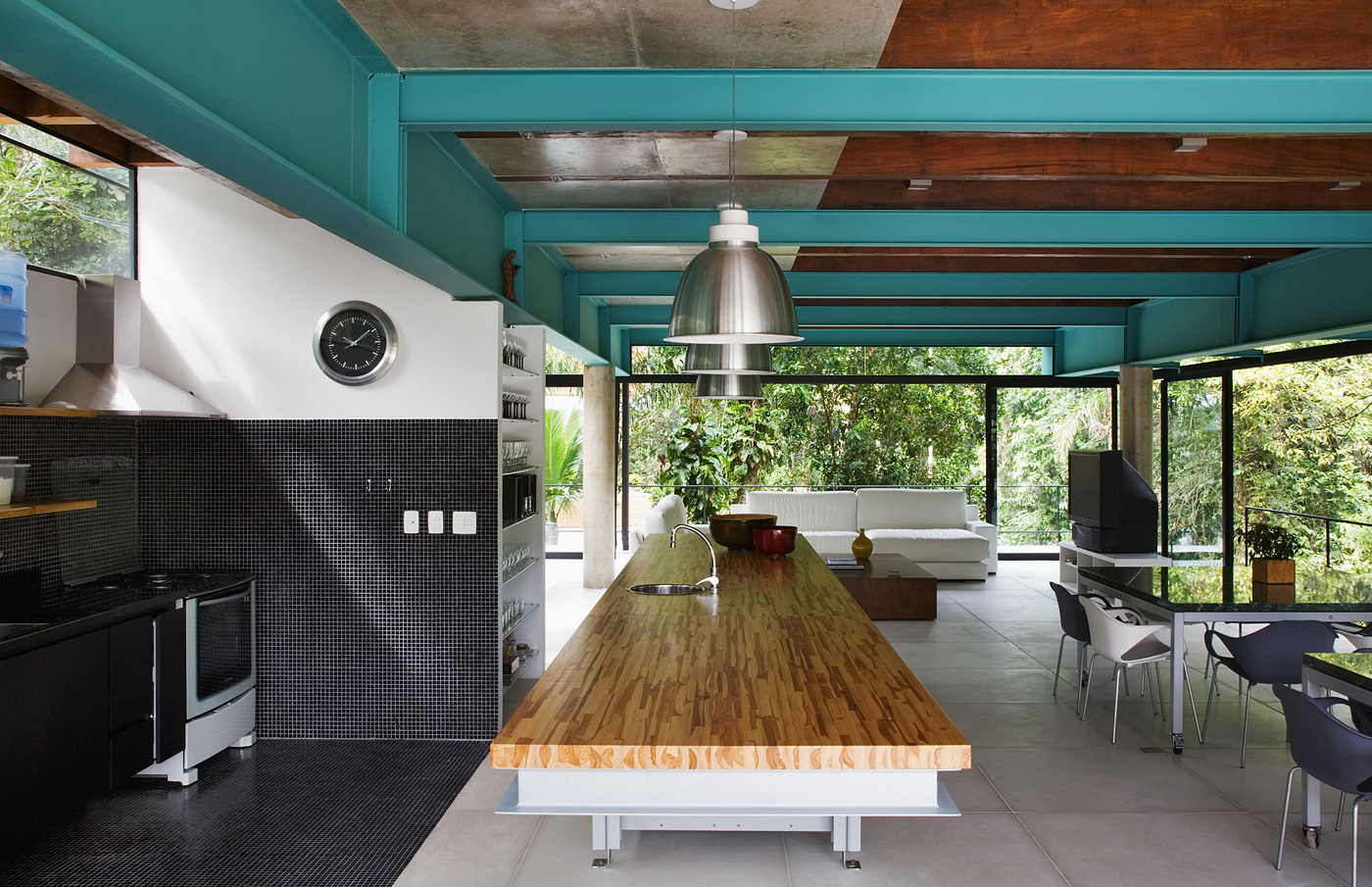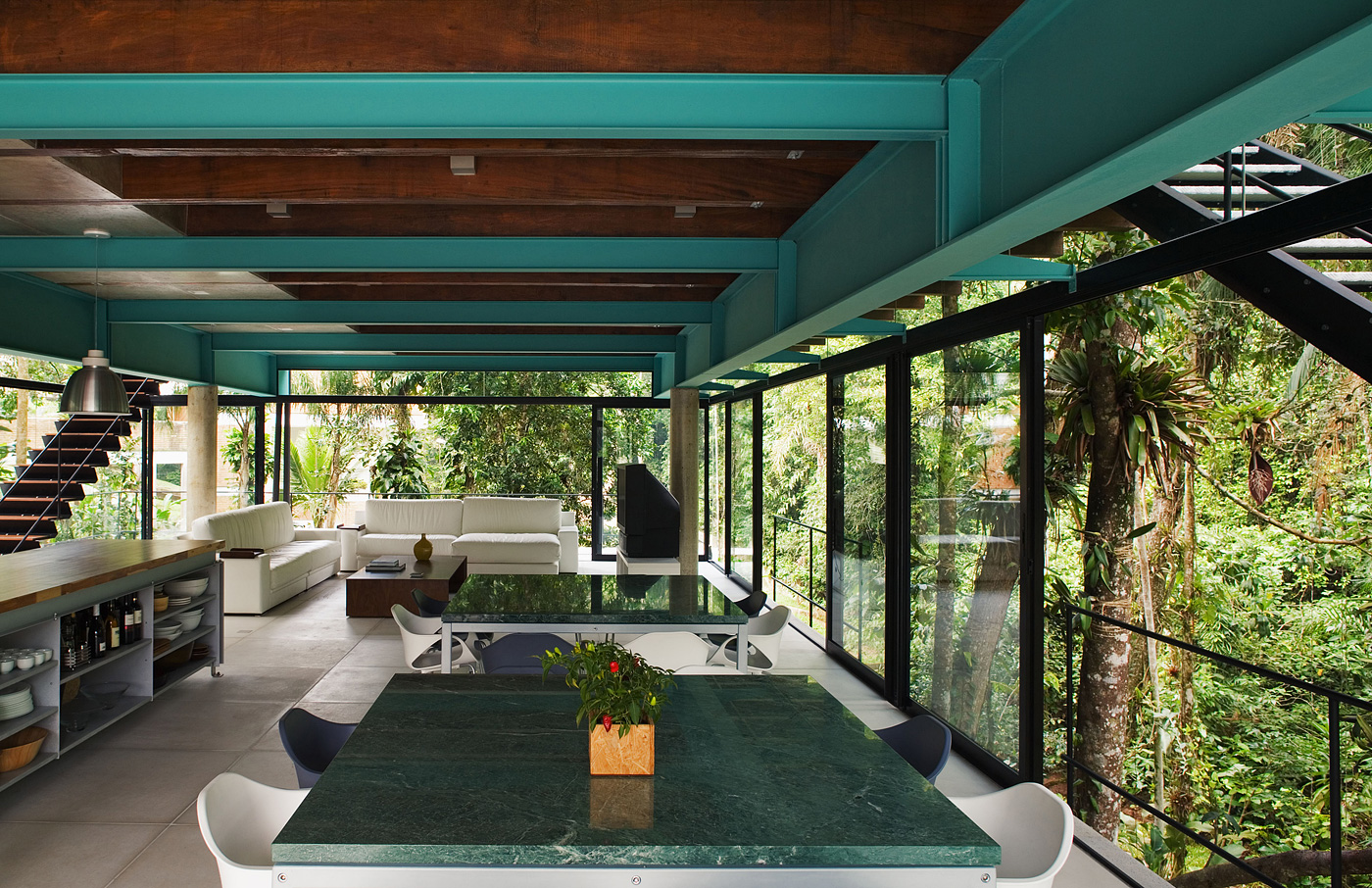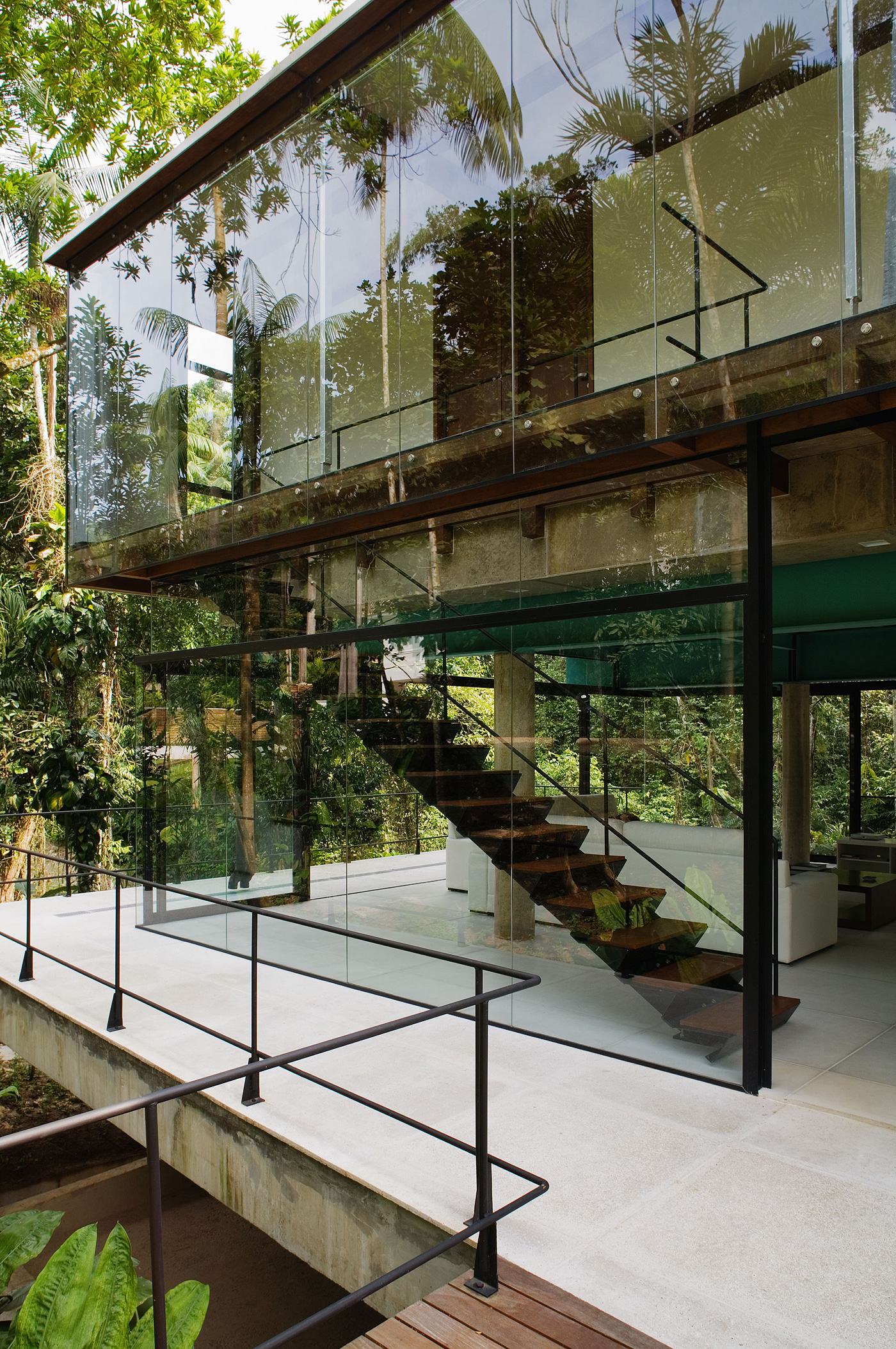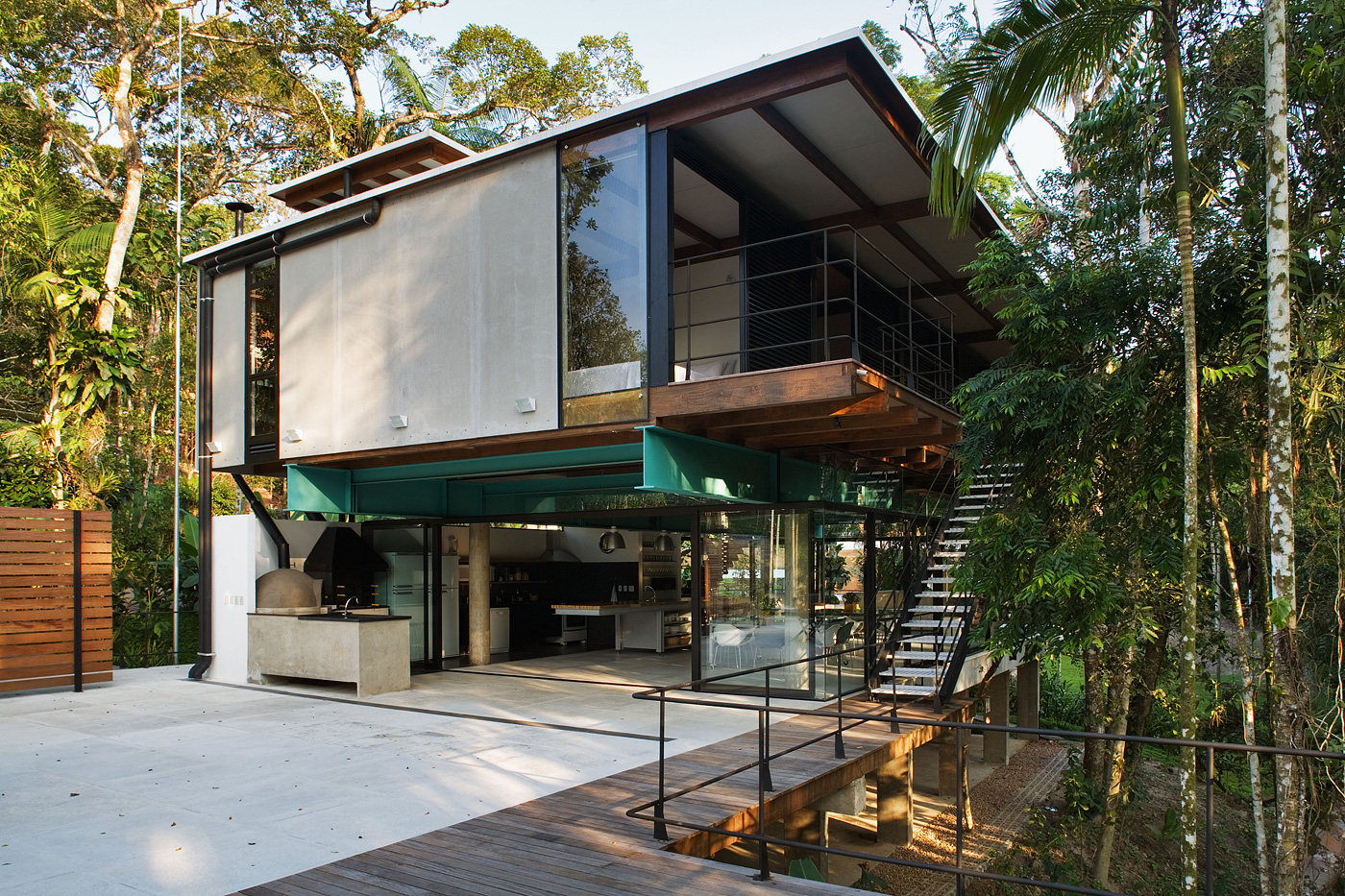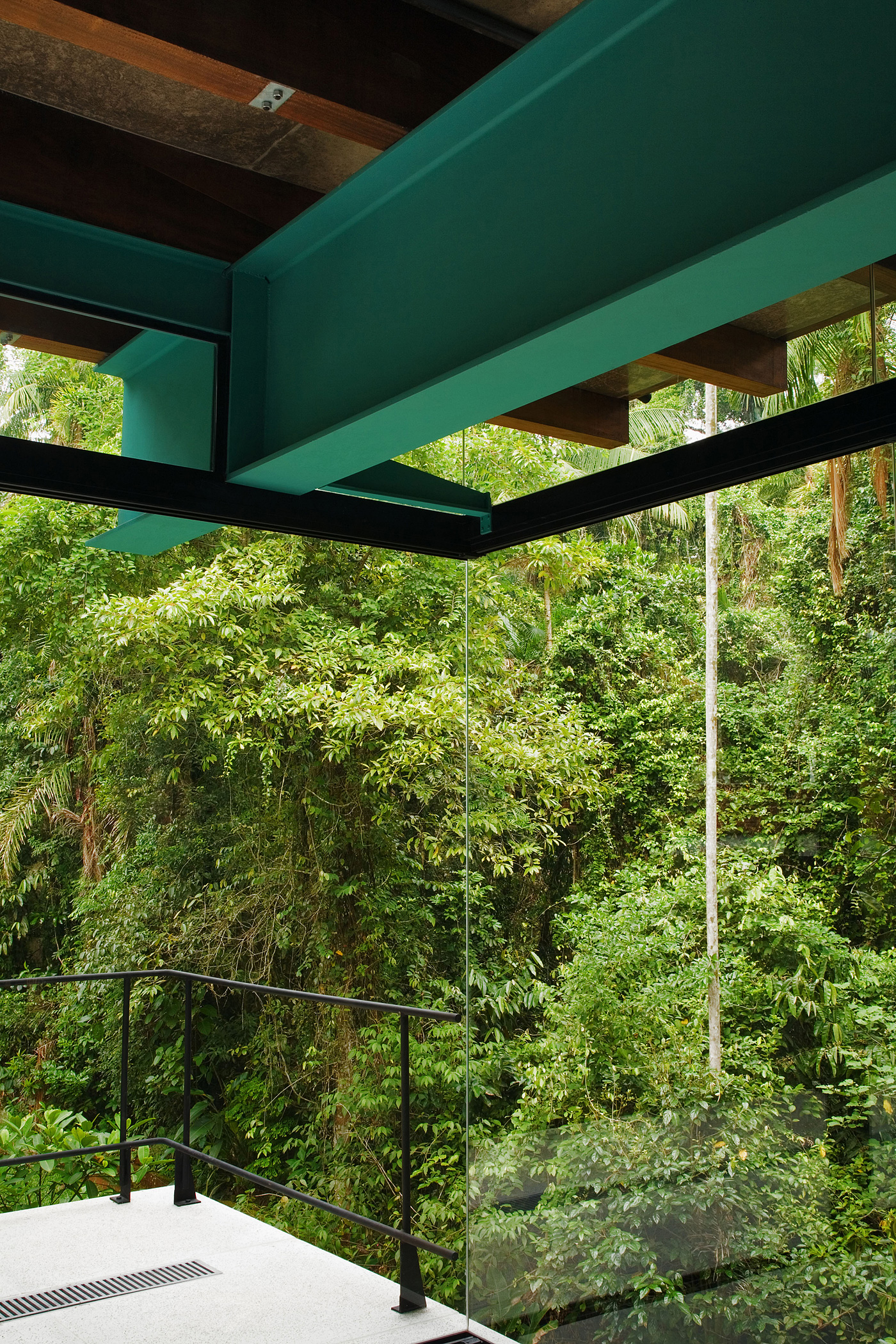 Photo Credits: Nelson Kon
Jetzt kostenlos Abonnieren
Der gratis Studio5555 Newsletter hält Sie rund um Design auf dem Laufenden, regelmäßig natürlich. Anmelden? Ganz einfach! Sie brauchen nur Ihre E-Mail-Adresse anzugeben.
Wir freuen uns über Ihr Interesse am Studio5555 Newsletter.
Something went wrong.